#VegRocksRainbow challenge colours the Summer
As part of the Healthy Holidays program this Summer, Foodwise Leeds, the food partnership in Leeds, created the #VegRocksRainbow challenge to encourage families to eat the rainbow.
Visit the FoodWise Leeds VEG CITIES local page
Leeds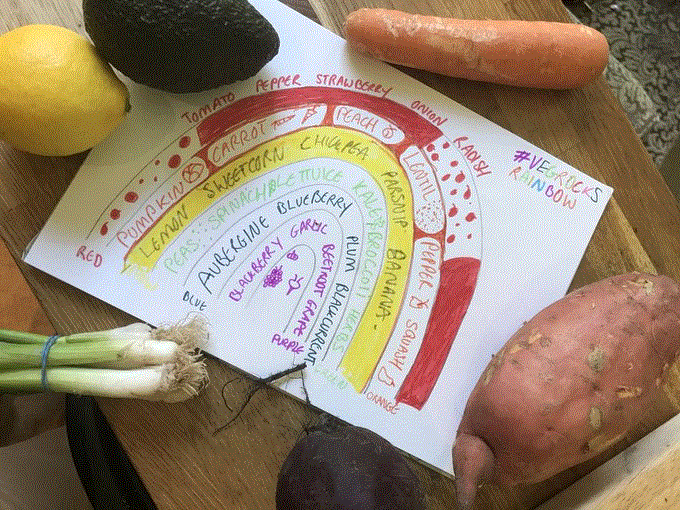 Foodwise Leeds
As part of the national Veg Cities campaign, #VegRocks is the city-wide campaign to encourage everyone in Leeds to eat an extra portion of vegetable every day. #VegRocks is encouraging the growing, selling, cooking, eating and composting of veg. Consuming more veg not only benefits our health and wellbeing but there also important benefits to the environment.
To take part in the challenge, Foodwise is inviting everyone to download the #VegRocksRainbow or make their own and colour in the corresponding stripes that match the colour of the fruits and vegetables. People are then invited to share their completed rainbows on Twitter, Facebook and Instagram using the hashtag #VegRocksRainbow and tagging @foodwiseleeds for a chance to win prizes including shopping vouchers, veg boxes and recipe books.
Sustain are encouraging more areas to launch Veg Cities campaigns and get local businesses and organisations making veg pledges. Veg Cities is a feature campaign of Sustainable Food Places and is run in partnership with Peas Please.
31/08/2020
---