Hull blog posts make local news
What better way to start the New Year than to focus on healthy habits? Hull Food Partnership released a series of January blog posts centred on nutrition which caught the attention of the local press.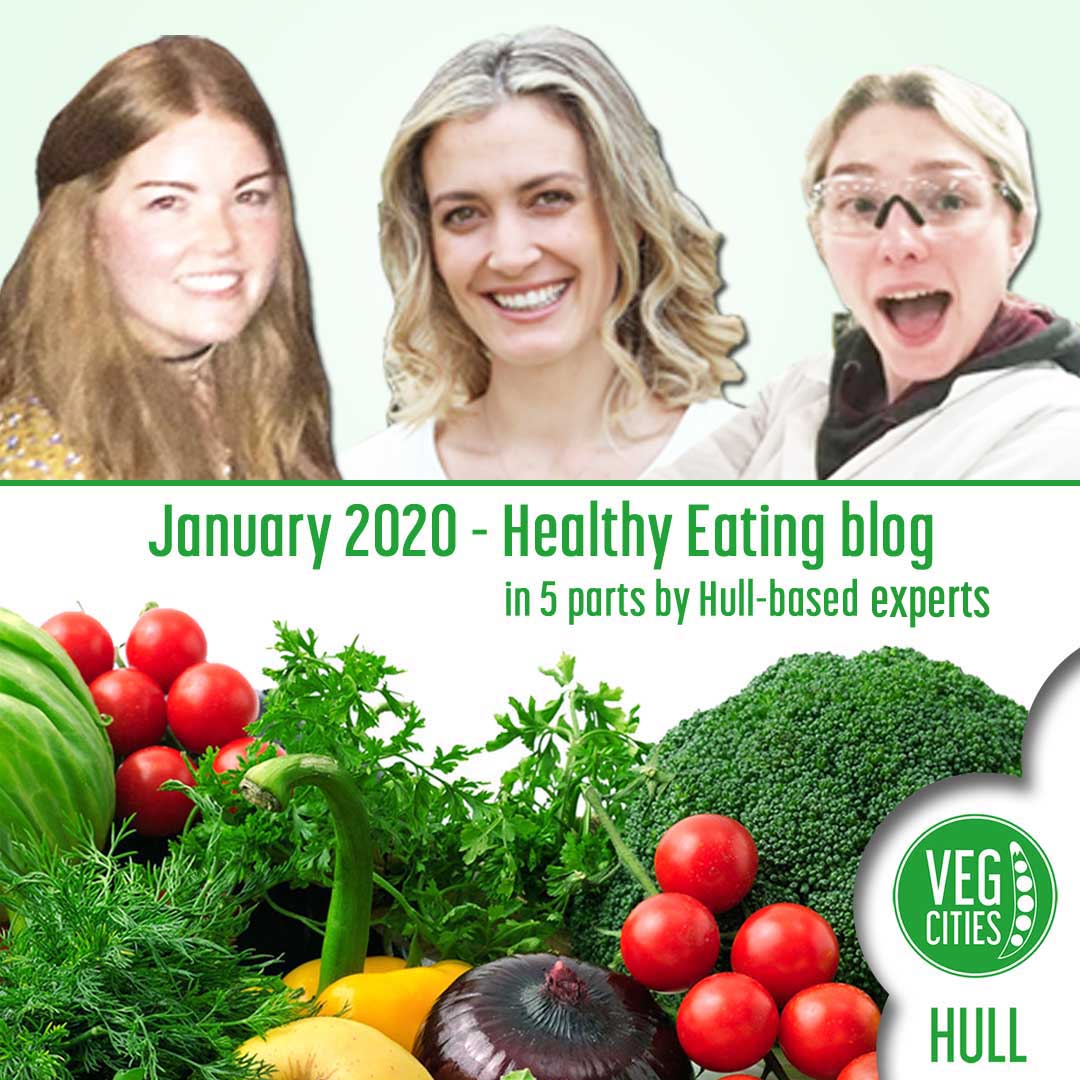 At the beginning of 2020 the Hull Food Partnership put together a selection of blog posts to kick start the New Year with a healthy theme delivered by three authors from different nutrition-based backgrounds: Holly Stephenson, Milena Minichiello and Victoria Clifton. The blog posts featured topics on eating well for less, incorporating a rainbow of fruit and vegetables into the diet, and tips and tricks on how to get your children to eat more vegetables. These posts gained attention quickly and were first shared with Hull City Council News. They were spotted by the Hull Daily Mail who featured one of the blog posts and conducted an interview with the writer, Hull-born nutrition student Holly Stephenson.
The aim of the blog posts is to aid those in Hull and elsewhere interested in following newer, healthier habits and to encourage the consumption of more vegetables.
Holly Stephenson said: "I've gone for recipes that are healthy, easy, cheap and adaptable. Any ingredients people don't like can be removed or substituted with something similar."
Jo Arro, Public Health Commissioning and Service Development Manager at Hull Council, said now is a good time to look at cooking patterns: "We know that cost and lack of information are two of the main problems that prevent people eating well. While the New Year is a great time to capitalise on good intentions, these recipes can be added into your regular meals and cooked year-round."
The Hull Food Partnership have recently unveiled their Veg Cities programme for 2020 after the success of last year, featuring activities such as plotting, growing, the 5-veg cooking competition, and the veg bowl challenge.
Sustain are encouraging more areas to launch Veg Cities campaigns and get local businesses and organisations making veg pledges. Veg Cities is a feature campaign of Sustainable Food Cities and is run in partnership with Peas Please.
07/02/2020
---