Veg Cities Leeds welcomes pledge from Zero Waste Leeds
As part of their movement building work, Zero Waste Leeds pledged to run a campaign to encourage people to reduce the amount of food they waste at home.
Visit the FoodWise Leeds VEG CITIES local page
Leeds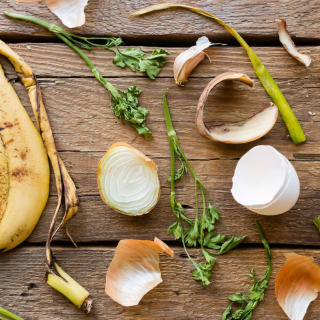 Credit: Zero Waste Leeds
With fresh veg and salad making up 28% of our food waste according to WRAP, initiatives like Zero Waste Leeds are needed more than ever. But not all is bad news, one of the silver linings of the pandemic is the reduction in the food wasted at home over the last couple of months.
Through a mix of events and social media content, Zero Waste Leeds delves into tips for reducing veg waste and food waste more generally, tips for using your loaf and make the most of your milk, know your labels (use by and best before), supporting food businesses to sell surplus food, tips for growing your own salad, and encouraging people to compost. Visit the Zero Waste Leeds pages on food waste to learn more.
Sustain are encouraging more areas to launch Veg Cities campaigns and get local businesses and organisations making veg pledges. Veg Cities is a feature campaign of Sustainable Food Places and is run in partnership with Peas Please.
05/01/2021
---