Competition is on to find the best grab'n'go recipe in Brighton and Hove
Brighton and Hove Food Partnership launched a Veg City Challenge to local chefs and caterers to create an innovative grab'n'go recipe packed with veg to satisfy some of the pickiest audiences: teens and young adults. The winning recipe will be championed and trialled at venues and outlets across the city.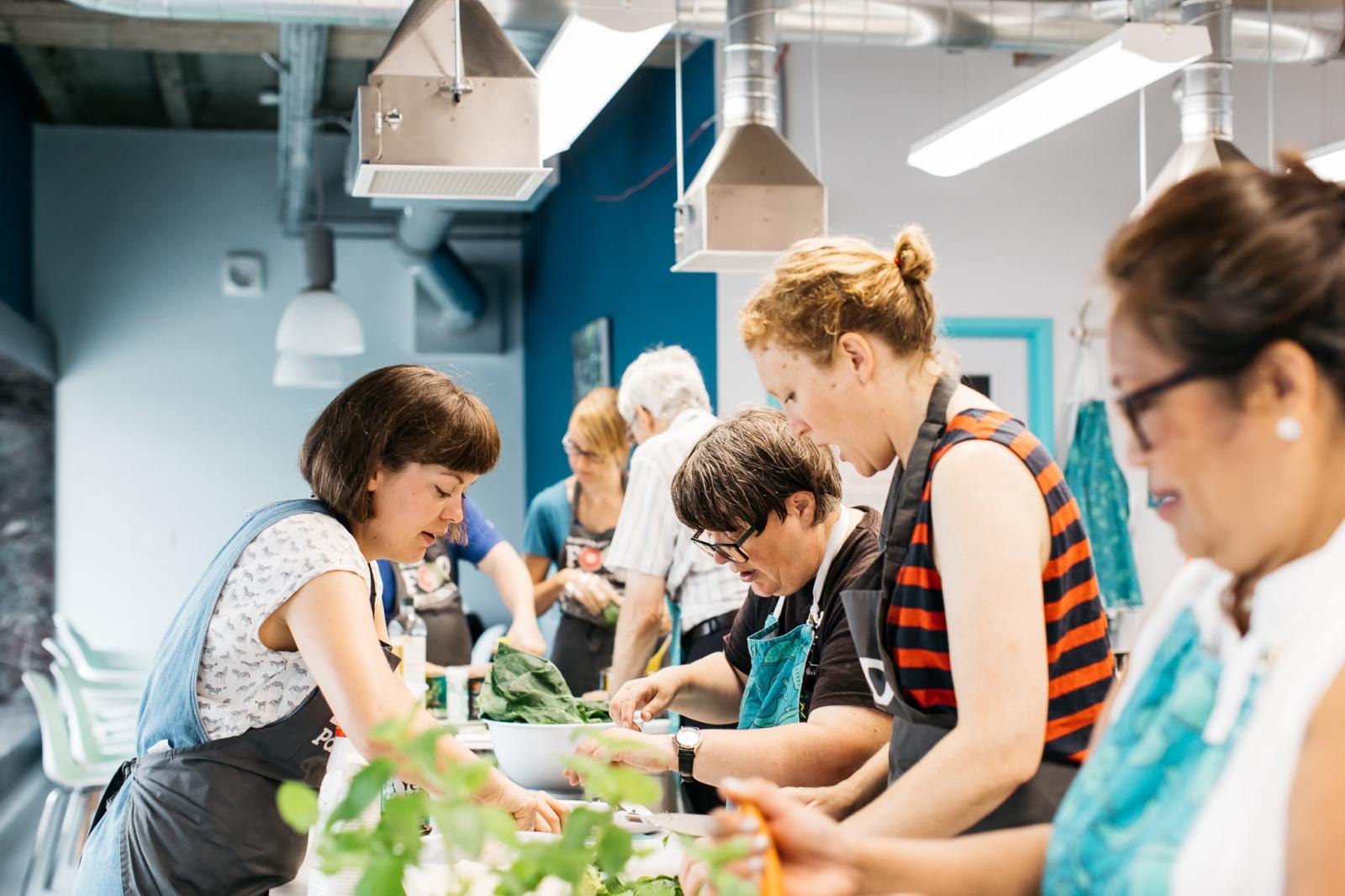 The competition will take place in July 2019 at the Community Kitchen. Credit: Emma Croman
Secondary schools and colleges have an important role to play in the daily diet of their pupils. But they have limited space and time to feed a high number of pupils, so grab'n'go options have become the snack/lunch of choice, with sausage rolls and bacon baguettes often being the most popular. Catering for large volumes is also significant at the Brighton & Hove Albion football stadium with over 11,500 pies being sold on a match day.
Caterers are asked to prepare a recipe using the following criteria against which they will be scored:
Include at least two types of veg
Must be portable/grab'n'go (no plastic packaging used)
Low cost to produce
Easy to make and sell at volume
Healthy (recipes will be run through a nutritional database for a score)
Appealing to teens/young adults
Recipe must be shareable with local and national networks
The competition will take place in the Community Kitchen in July 2019 and judging panel will includes secondary school / college pupils, catering professionals, a nutritionist, a football coach and a high-profile chef.
Please contact chloe@bhfood.org.uk for further details and to register your interest in taking part or in receiving the recipes following the competition. Visit https://bhfood.org.uk/veg-city-challenge/ for more details.
Sustain are encouraging more areas to launch Veg Cities campaigns, and get local businesses and organisations making veg pledges. Veg Cities is currently the feature campaign of Sustainable Food Cities, and is run in partnership with Peas Please.
02/05/2019
---