Veg glorious veg! Cambridge starts campaign for more vegetables
Cambridge Sustainable Food (CSF) kicked off a year-long campaign with presence at Queen Edith's Share Fair and Madingley Food Fair engaging with hundreds of people through games, discussion, recipes, informative and eye-catching displays and veg cakes and snacks.
Visit the Cambridge Sustainable Food VEG CITIES local page
Cambridge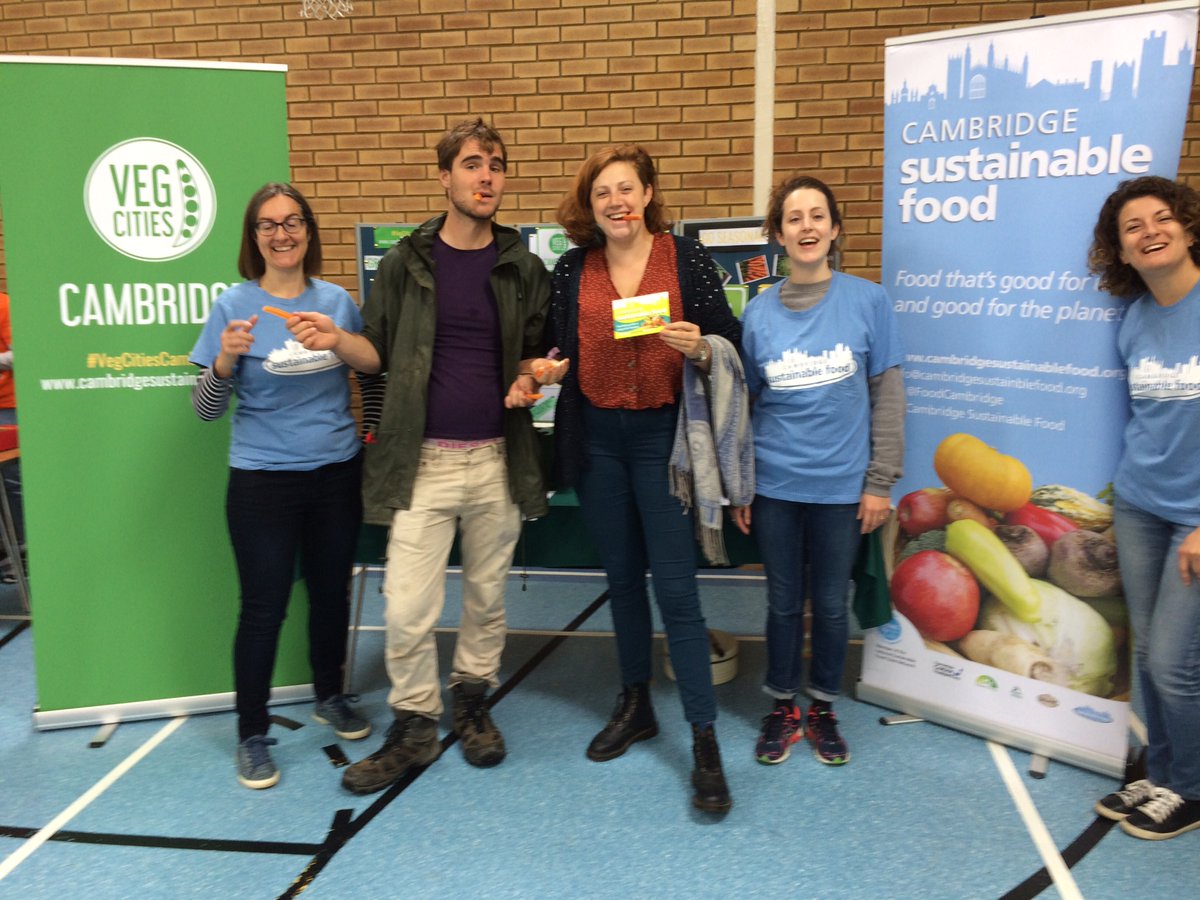 Veg Cities Cambridge are inviting individual and organisations to get involved in eating, cooking and growing. Credit: Cambridge Sustainable Food
Individuals and families are encouraged to make a Veg Pledge for a chance to win an organic veg box from Cambridge Organic Food Company. Businesses, schools and community groups can get involved and make a pledge to grow, serve or sell more vegetables.
Over the coming months CSF is planning various activities to encourage residents, especially those on low income, to cook and eat more vegetables. This will include work with local businesses to increase acceptance of Healthy Start vouchers and exploring ways to improve access to vegetables through local community centres.
The campaign will see more vegetables being prepared and served at Holiday Lunches. CSF have already run two successful 'help to prep' sessions before Holiday Lunches and aim to replicate this participatory model with other shared meals running during the school holidays. Other plans include expanding growing spaces and allotment uptake in the city.
A Cambridge Summer Vegetable Festival is planned for July 2019, which will feature a town meal, vegetable treasure hunt, celebrity chef cookery tour of local allotments and a veggie recipe competition. Community groups, businesses, organisations and schools are invited to be involved and host their own events to celebrate the wonder of vegetables.
Sustain are encouraging more areas to launch Veg Cities campaigns, and get local businesses and orgnisations making veg pledges. Veg Cities is currently the feature campaign of Sustainable Food Cities, and is run in partnership with Peas Please.
06/11/2018
---