Hull Veg Cities campaign launches with Halloween soup event
A pop-up kitchen installed by the Hull Food Partnership in King Edward Square to cook and offer delicious pumpkin soup marks the start of a year-long campaign to encourage people to eat more vegetables.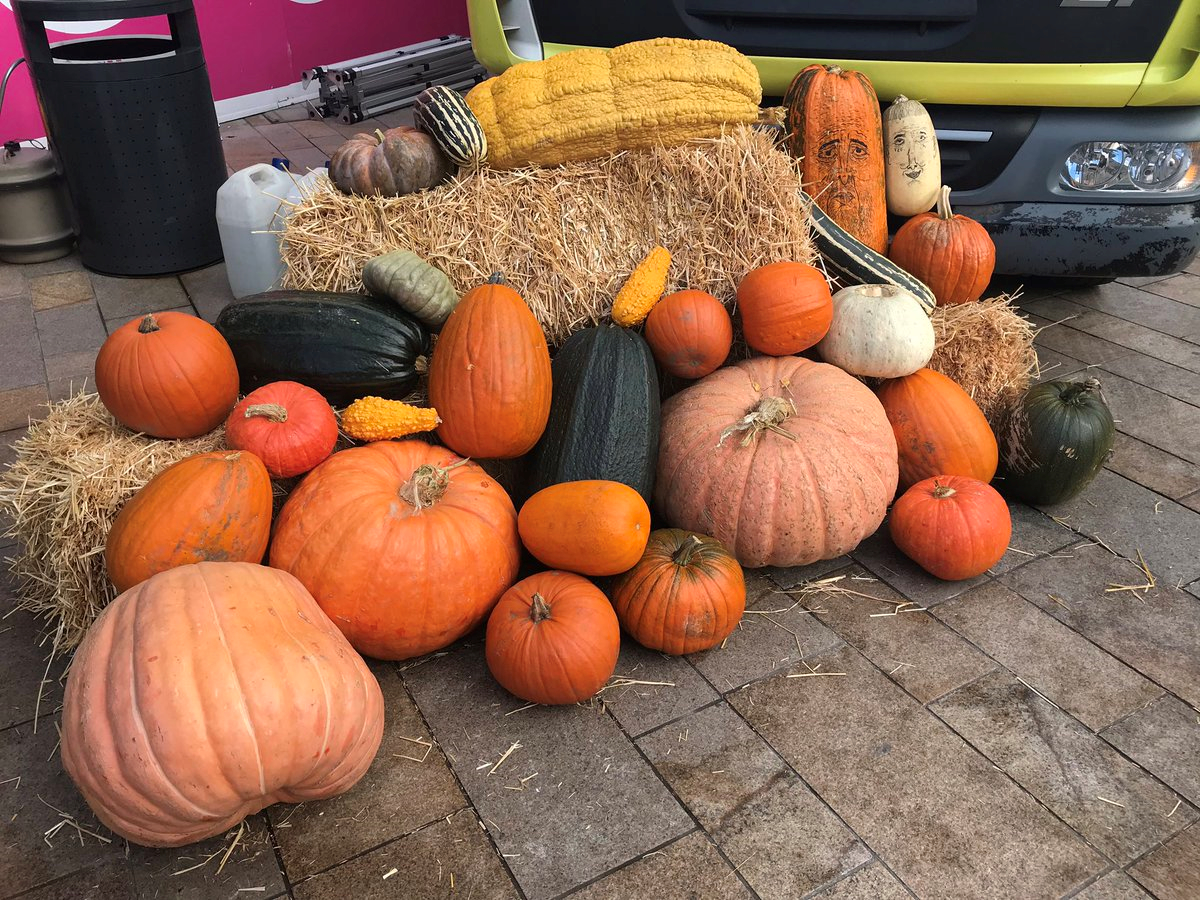 Veg Cities Hull launch involved delicious pumpkin soup. Credit: Hull Food Partnership
The event was supported by the Hull City Council Healthy Lifestyles Team, Rooted in Hull, and Timebank Hull and East Riding, to remind people to eat their pumpkins following Halloween carving.
Hull Food Partnership Co-ordinator, Bryony MacFadyen said: 'We want to make it as fun as possible for everyone to get involved in changing our culture around eating veg. We'll be teaching easy vegetable cooking to families, running challenges for chefs, schools and businesses, increasing the number of growing sites in the city and running events throughout the year.'
Over the course of 2018/19 the campaign will deliver several initiatives to promote vegetables such as veg-centred cooking sessions and challenges, healthy advertising in bus stops and other public spaces and work in schools in collaboration with the Food4Life initiative and Hull Catering – the school meals provider for the majority of schools in Kingston upon Hull.
The campaign will increase availability of vegetables in local holidays' initiatives which supports young people to access food during half term holidays and deliver a programme of healthy cooking on a budget to local families. Hull Food Partnership will train staff in children's centres and give them the tools to be able to deliver cookery sessions within their own community, supporting parents to prepare fresh food from scratch through using locally sourced vegetables as an alternative to more expensive and unhealthy convenience foods.
The campaign is also calling for more food growing spaces to be made available by Hull City Council and will deliver training through the Growers' Network and Workers Education Association with the aim of increasing both community growing and small scale growing enterprises within the city.
Sustain are encouraging more areas to launch Veg Cities campaigns, and get local businesses and orgnisations making veg pledges. Veg Cities is currently the feature campaign of Sustainable Food Cities, and is run in partnership with Peas Please.
01/11/2018
---