Plenty of food for thought at the Sheffield Food Festival
ShefFood, the food partnership for Sheffield, took centre stage at the city's Sheffield Food Festival 24-27 May by organising events, talks and food trails over the course of several days, helping to connect all the local organisations involved in good food.
Visit the ShefFood - Sheffield's Sustainable Food Partnernship VEG CITIES local page
Sheffield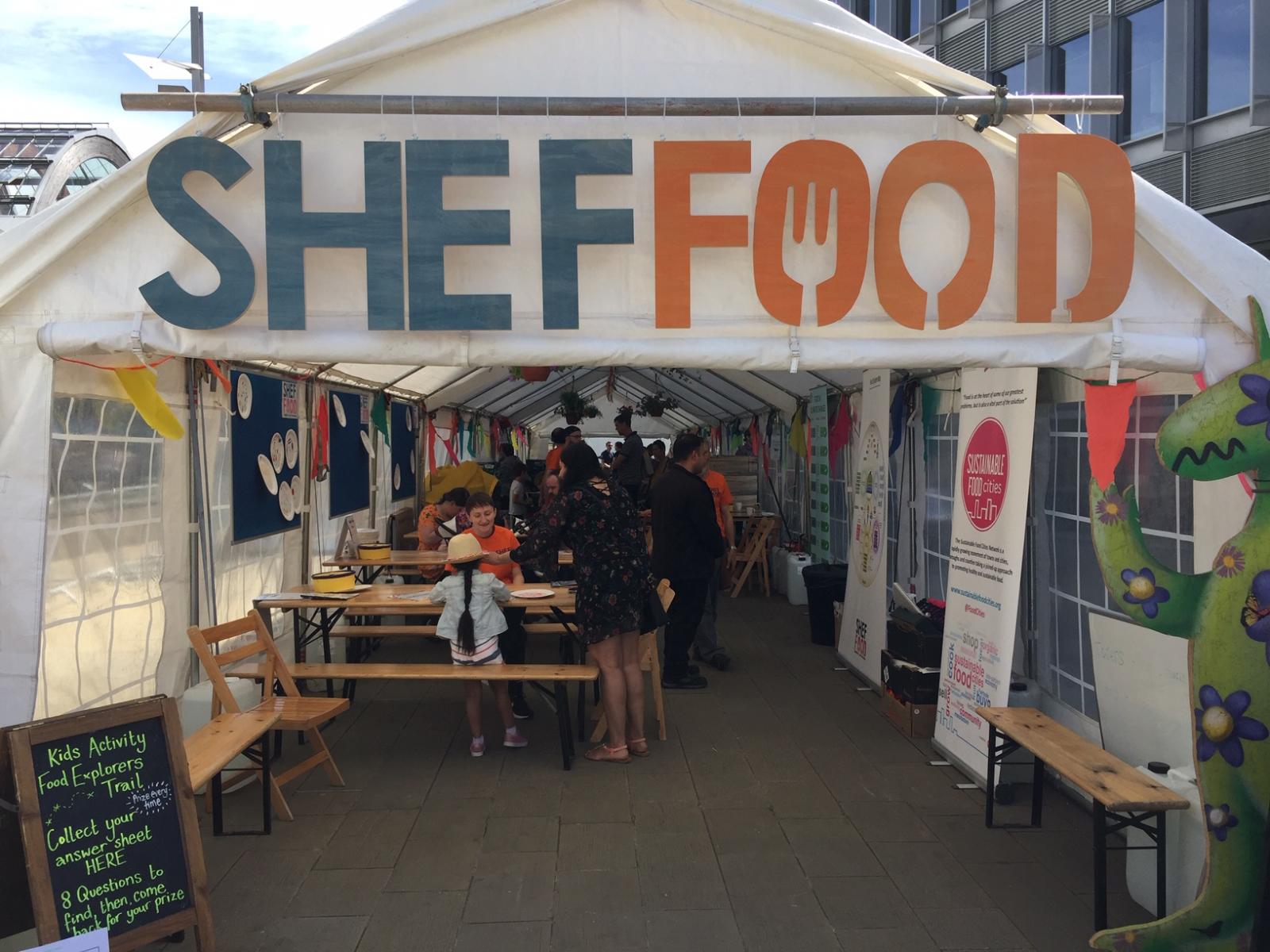 Credit:Regather
The ShefFood Accelerator event took place on the 24th May to map out an action plan to enable Sheffield to work towards gaining a Bronze Award in the Sustainable Food Cities partnership programme. It brought together over 20 individuals from organisations as diverse as Sheffield Beekeepers, Abundance, Sheffield City Council, University of Sheffield and Sheffield Hallam University. Veg Cities Sheffield and Fresh Street project are a core part of the picture, bringing together partners across the city to tackle low vegetable consumption particularly among people on lower incomes.
The ShefFood Village 25-27th May, co-hosted by food waste organisation Food Works, Sheffield Climate Alliance and food coop Regather offered opportunities for organisations and individuals to share food and make links and enjoy hands-on activities from seed swapping to fruit juicing. The citizen-lead Food for Thought Table Talks, held over three days, offered the opportunity for individuals and organisations to share food and drink and talks about growing vegetables, reducing food waste, food and climate and healthy eating. The organisers asked everyone who stopped by to draw their favourite meals on paper plates and share their thoughts and ideas about what they like currently about the food in the city, what they don't like and put one of the big questions out there – "how can everyone in the city enjoy better food?"
Sustain are encouraging more areas to launch Veg Cities campaigns, and get local businesses and organisations making veg pledges. Veg Cities is currently the feature campaign of Sustainable Food Cities, and is run in partnership with Peas Please.
02/07/2019
---