School fruit and veg at risk
Sustain and food, farming, dental health organisations and campaigners, have written to ministers calling for urgent clarification on the status of the School Fruit and Vegetable Scheme after Government failed to sign off the scheme for the new academic year.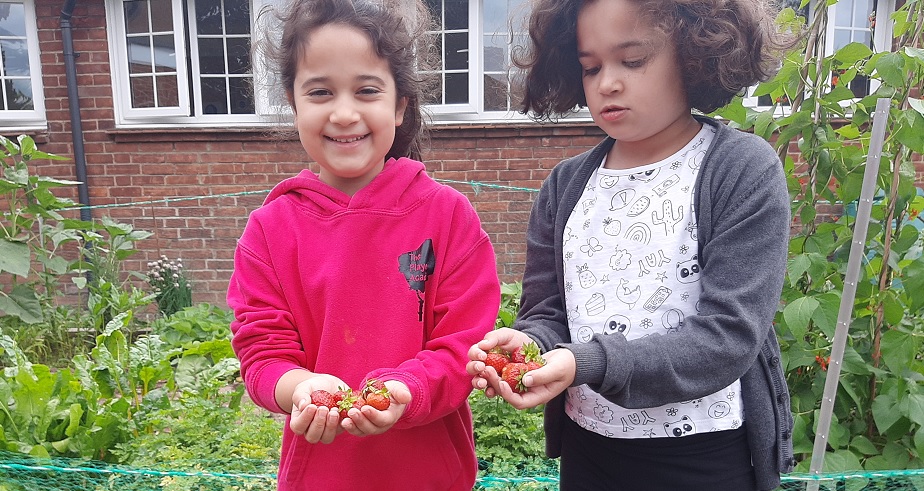 Credit: Sustain
The School Fruit and Vegetable Scheme offers a portion of fruit or vegetables to 2.3M young children every school day. In what could be a cruel blow to schools and children, the scheme has not yet been signed off and there is a risk that children go without fruit and veg in the new academic year starting in September unless ministers act swiftly.
This is despite the National Food Strategy calling for an increase in fruit and veg consumption by 30% over the next decade to meet health, climate and nature targets alongside a series of recommendations on school food including a doubling of the budget for the School Fruit and Vegetable Scheme (Recommendation 3. Launch a new "Eat and Learn" initiative for schools, page 205). A coalition of food, farming, dental health organisations and campaigners, including Sustain, has asked for clarification regarding what plans Government has to act upon these recommendations.
The coalition also asked for the scheme to be extended to all 4.7 million children in primary school arguing this would provide a 'safety net' to complement free school meals and help to level off some of the inequalities in access to fresh fruit and vegetables.
4 in 5 children are not eating their 5-A-Day and almost one third of children aged 5-10 eat less than one portion of vegetables a day. Vegetable consumption follows a strong income gradient, with the poorest 20% eating an average of one portion of vegetables less compared to the richest 20% according to the latest Veg Facts report.
Any delay to the reinstatement of the School Fruit and Veg Scheme in September threatens to compound these already low levels of consumption of fruit and vegetables among young children.
16/07/2021
---