Durham carves new habits at Halloween
Food Durham organized a number of Pumpkin Rescue activities this Autumn working in collaboration with HUBBUB, Feedback's Gleaning Network, a local farm and local groups organizing carving events, aimed at reducing food waste by encourage everyone to turn carvings and leftover pumpkins into delicious meals.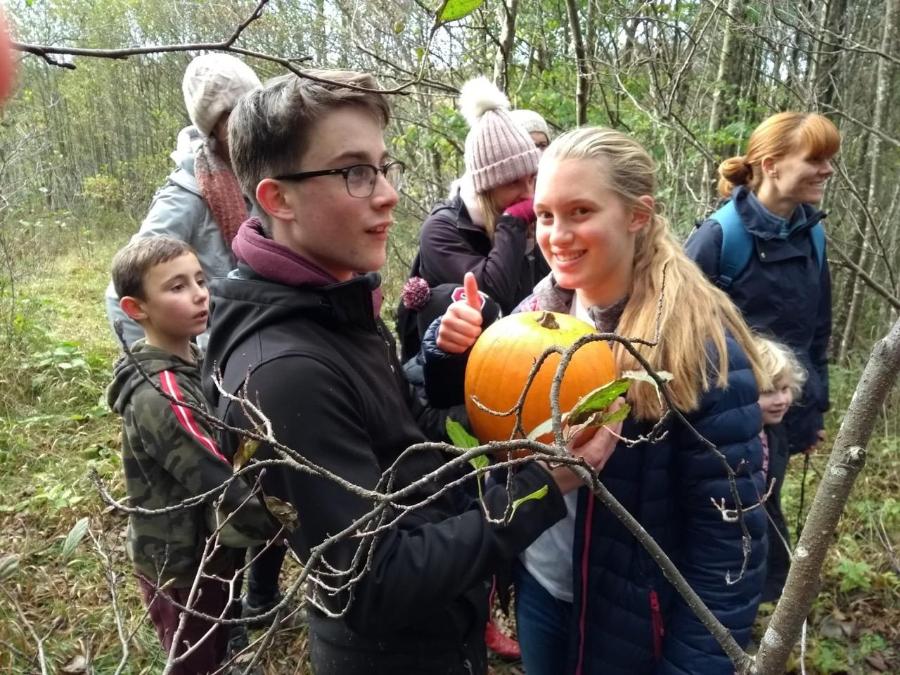 Credit: Food Durham
County Durham is mostly rural and has a pick-your-own pumpkin farm just outside Durham City. Several groups organise Halloween events in the Autumn with an element of pumpkin carving but until this year there had been very little emphasis on reducing food waste. Nevertheless, Food Durham found great interest among many groups in the County. Carving events in Pelton, Ushaw Moor, Bishop Auckland, Houghton le Spring, Gilesgate (Durham) and Frosterley took part in Pumpkin Rescue by disseminating messages about pumpkin waste and food waste in general and making it easy for participants to access recipes for their pumpkins. The resources provided by HUBBUB proved extremely useful as they were eye catching and easily adapted for local use in Durham.
Food Durham teamed up with the farm who started to grow pumpkins for the first time this year. Food waste had been completely off their radar until then, but the farm became converts to the issue and included messages about not wasting food, carrying messages and recipes in their sales tent and on their social media, directing people to the relevant pages on the Food Durham website. In return Food Durham helped promote their operation through their website and social media.
Their sales proved extremely popular to the extent that they largely sold out by Tuesday 29 October. Originally, Food Durham had lined up volunteers from Durham University to glean any left-overs (with advice from Feedback's Gleaning Network). Nevertheless the small amount of pumpkins left were collected by the farmer himself and Food Durham ensured distribution through a health food shop in Langley Moor and community groups in Newton Aycliffe (community café), Spennymoor (Slimming World group at the community centre) and Bishop Auckland (family centre). This ensured no pumpkins were left uneaten in the fields.
Pumpkin Rescue
The PumpkinRescue is part of a movement started by sustainability charity Hubbub. It uses pumpkins as a staple to talk about food waste and change people's behaviours. It started in 2014 and so far it has delivered nearly 200 events and workshops attended by over 12,000 people in which 17,000 pumpkins have been diverted from landfill.
Sustain are encouraging more areas to launch Veg Cities campaigns and get local businesses and organisations making veg pledges. Veg Cities is a feature campaign of Sustainable Food Cities and is run in partnership with Peas Please.
14/11/2019
---