Quest for best plant-centred dish in Glasgow comes to an end
Six finalists took part in a live cook-off to find the best plant-centred dish made with vegetables grown in and around Glasgow. The winner was head chef of Ox and Finch Aurelien Mourez with a smoked beetroot, lemon sorrel emulsion, potato crisp dish. The judging panel was headed by Gary Maclean, 2016 winner of MasterChef: The Professionals and Scotland's National Chef.
Visit the Glasgow Community Food Network VEG CITIES local page
Glasgow City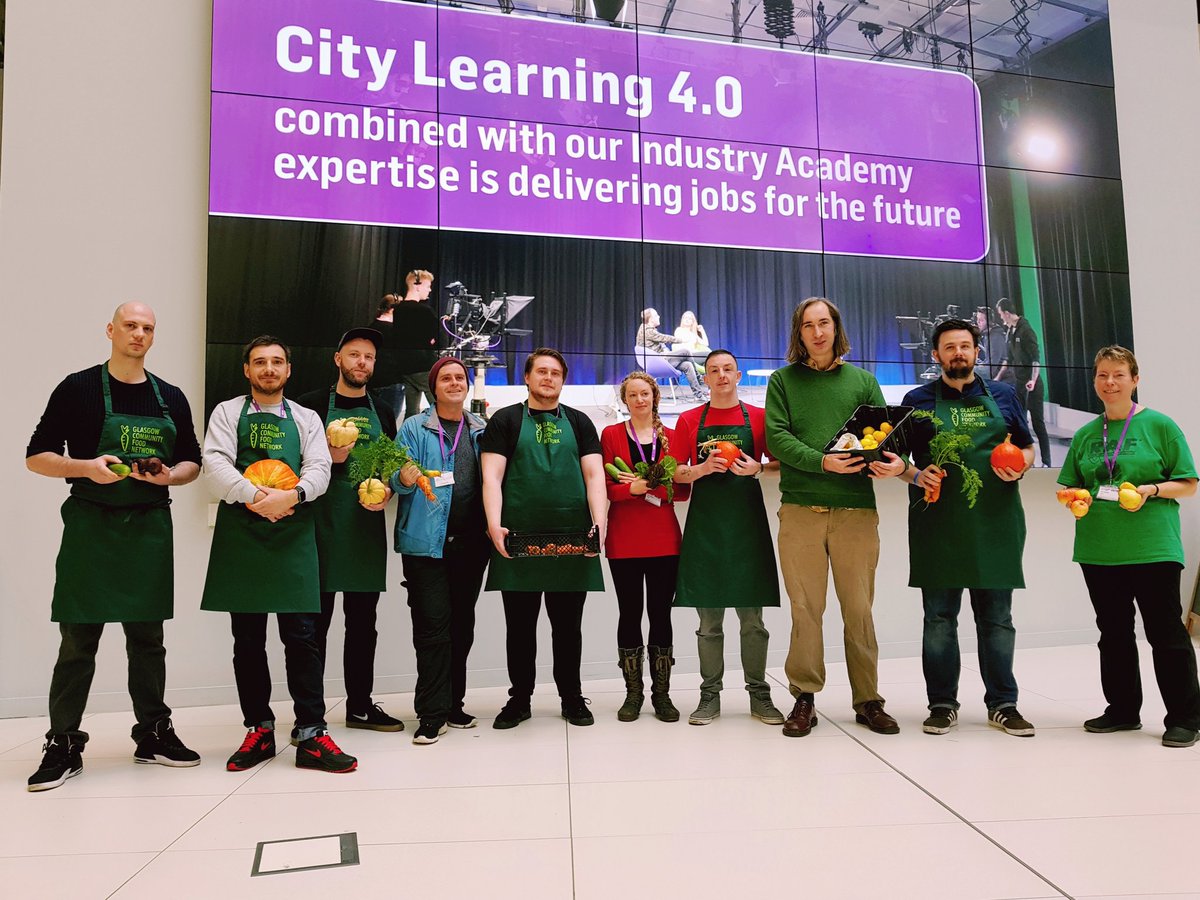 Chef Challenge finalists. Credit Glasgow Community Food Network
The cook-off took place at the City of Glasgow College, Scotland's largest technical & professional skills college. Other entries included The Balcony Cafe - located at Glasgow Climbing Centre, independent cafe Gnom and East End bistro Tibo.
Vegetables supplied for the final were grown in market gardens in and around Glasgow, with all vegetables coming from within a 25 mile radius. Tenement Veg provided lemon sorrel and agretti, carrots and beets from Greenheart Growers in the East End, while Locavore brought in chard, tomatoes and cucumbers from their two acres market garden on the edge of the city.
Abi Mordin, Veg Cities Organiser said "The Chef's Challenge has been an amazing opportunity to shine a light on the local food movement in Glasgow - getting produce grown by local market gardeners and community gardens made into amazing creations by some of the city's top chefs. We hope this will be the beginning of a network of chefs and growers who work collectively towards building Glasgow's local food economy".
Liam McAlpine from the Balcony Cafe said "The final of the Chef's Challenge was a great day - great dishes but more importantly great people with great produce".
The Chef Challenge was organised by the Glasgow Community Food Network as part of the Veg Cities Glasgow campaign to increase the availability and consumption of vegetables.
Veg Cities is a feature campaign of Sustainable Food Cities and there are now 17 cities and local areas working to increase the amount of vegetables people eat.
16/10/2018
---