Social Pantry opens in Aberdeen with a focus on oral health
The Best Start and Smile Pantry opened this Autumn in Poynernook Road. Community Food Initiatives in the North East (CFINE) is leading the project, in partnership with NHS Grampian and Aberdeen City Council Communities Team, with funding from the Scottish Government Oral Health Community Challenge fund. It's the second of its kind in the city, after the Woodside Pantry opened in February 2019.
Visit the Community Food Initiative North East VEG CITIES local page
Aberdeen City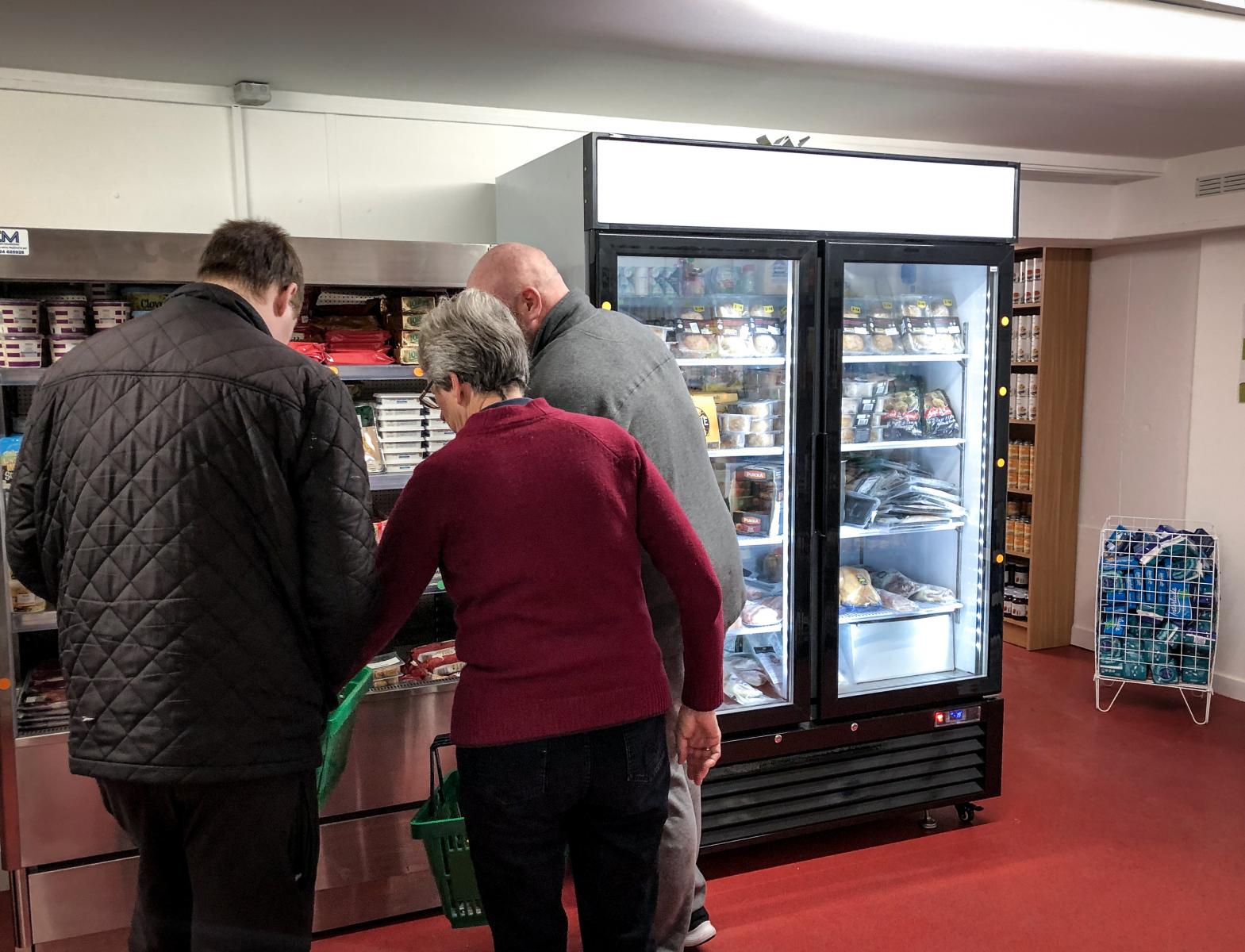 Credit: CFINE
Membership is open to individuals living in the Torry area with one or more children under the age of four or pregnant women on low incomes. The Pantry provides food for its members at a token price, allowing those on a low income to pick the produce themselves in a shop-like environment. The items in the Pantry are 'weighted' by value, making sure that all members equally receive meat or fish, fruit and vegetables and ambient food every week.
The membership fee is £3 per annum and an additional cost of £2.50 per weekly shop which will provide the shopper with the equivalent of £20+ of food and washing items, including three high price items of fish, meat, etc. and seven other items such as tins, bread and milk. Every member can shop once a week.
Healthy Start/Best Start beneficiaries will receive ten per cent extra for the value of their vouchers and will be able to use the vouchers for eggs as well as the usual fruit and vegetables. CFINE will also stock Healthy Start vitamins.
Members can enjoy a cuppa and a chat in the waiting area where they can access professional advice and help form the SAFE team, NHS Grampian Health and Childsmile workers and other visiting professionals including Law students. The aim of the two and half year project is to increase the oral health of parents and children between birth to four years of age, so when children have their first dental assessment at school levels of decay will have reduced. Form filling, applications and advice for almost anything will be available in the Pantry including volunteering and training opportunities for those looking to boost their job-ready skills or donating their time.
17/10/2019
---