Chef's Challenge to create the best plant-centred dish kicks off in Glasgow
The Glasgow Community Food Network is organising a competition aimed at Glasgow chefs. 16 cafes and restaurants will receive a "mystery" box of vegetables grown in and around Glasgow to create a brand new plant-centred dish.
Visit the Glasgow Community Food Network VEG CITIES local page
Glasgow City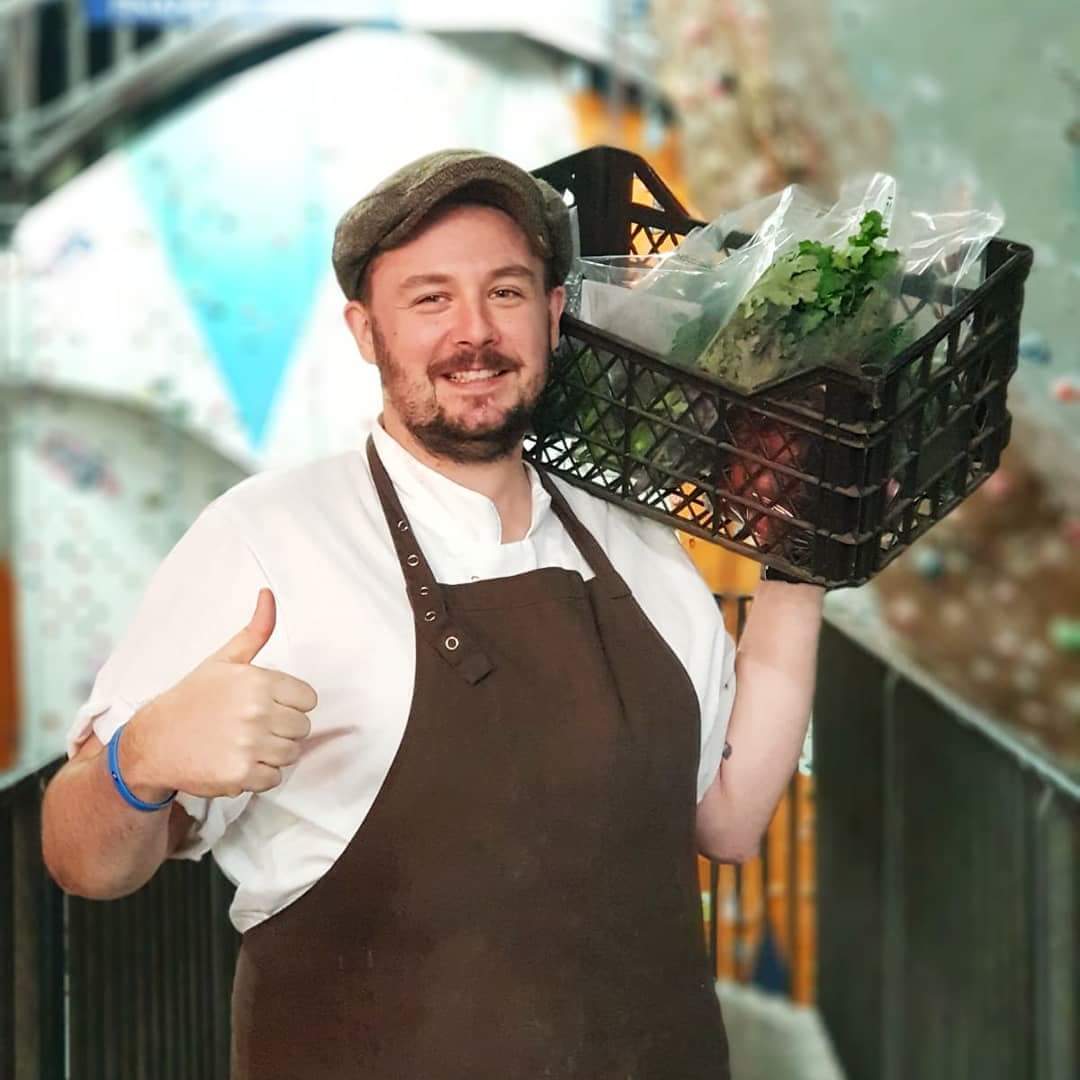 Chef's Challenge kicks off in Glasgow. Credit: Glasgow Community Food Network
The competition is the latest initiative from the Veg Cities Glasgow campaign, working to get citizens from across all sections of society to access fresh local produce and eat more vegetables. The campaign received funding from the Sustainable Food Cities earlier in the year.
A panel of judges will compile a shortlist of eight finalists to take part in a live cook-off on October 10. The winner will be decided by a panel of experts headed by Gary Maclean, Masterchef and Scotland's national chef.
Ox & Finch, The Gannet, Alchemilla, Cail Bruich, Porter & Rye in the West End, Project Café and Red Onion in the city centre, Café Tibo in the East End and Gnom and Balcony Café on the South Side are among the restaurants taking part in the challenge in a bid to promote the growing, cooking and eating of vegetables – and so improve the city's health.
Their head chefs will be using a variety of freshly harvested traditional and exotic vegetables grown in community and market gardens across the city, including Urban Catch at Barrowlands, Tenement Growers at Toryglen, Greenheart Growers at Parkhead, Cranhill Development Trust, Blackhill Growers, at Locavore at Queen's Park and Neilston.
Glasgow Community Food Network chairwoman Abi Mordin said: "People may be surprised to see what can be grown in the city. At home and in restaurants and cafes vegetables tend to be side-lined and treated as second-class compared to meat, and as a result vegetable consumption across the city hasn't changed since the 1970s.
"If people see more vegetables on the menu they're more likely to emulate that when cooking at home. More demand will help develop a network of small-scale market and community gardens, which in turn helps us reconnect with the land and with where our food comes from.
"With the Veg Cities Chefs' Challenge we want to make vegetables the star of the show and demonstrate that Glaswegians could eat more fruit and vegetables every day if we have enough land and resources to grow them. We believe there is potential for more small-scale urban farmers to supply local shops, restaurants and cafes."
25/09/2018
---